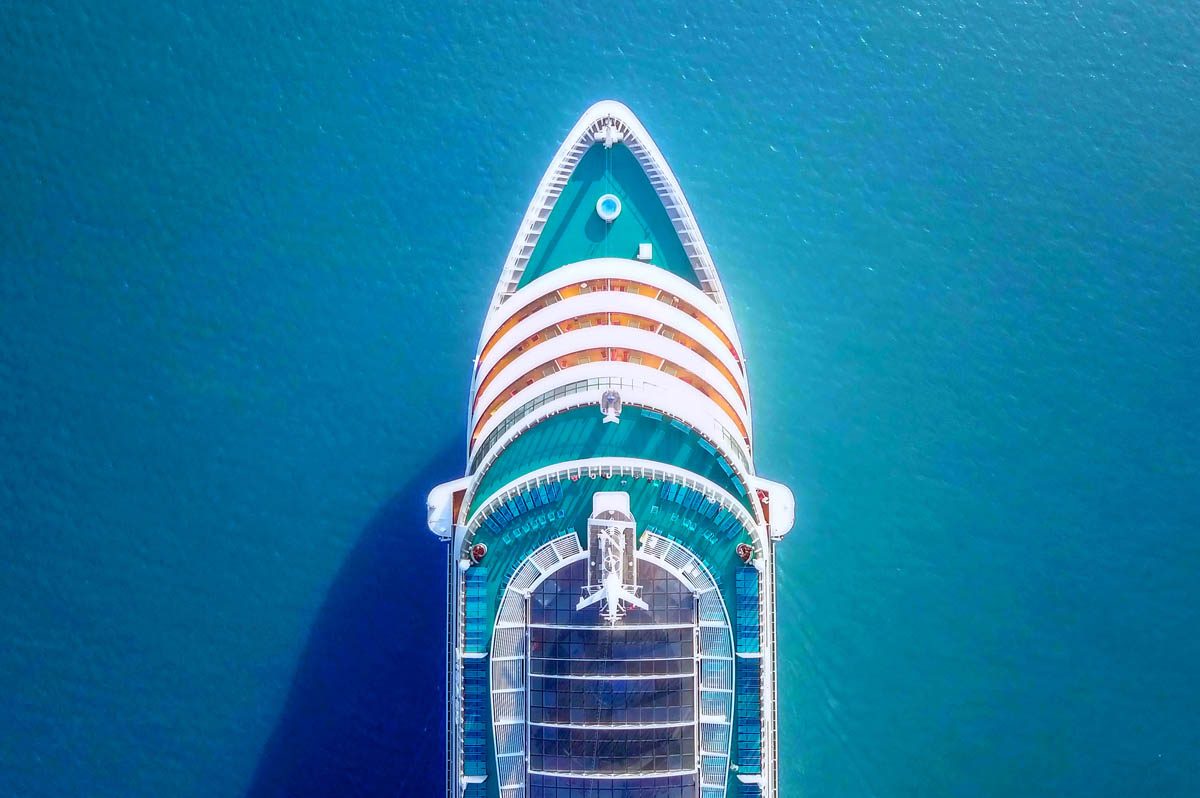 Schulte Group expands cruise sector capabilities
August 30, 2021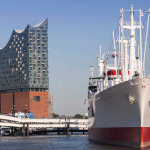 Unlocking Teamwork and Fun: Hamburg Summer Event 2023
August 14, 2023
BSM Cruise Services will take on both vessel and technical management of the newly founded Ambassador Cruise Line's first vessel, Ambience.
BSM Cruise Services is specially tasked to provide planned sustainability, safety and efficiency for Ambience.
At 70,285-tonnes with a guest capacity limited by Ambassador to 1,400 guests, Ambience is presently laid-up in Bar, Montenegro. She will undergo an extensive upgrade and refurbishment prior to her inaugural sailing from London Tilbury in April 2022.
"BSM Cruise Services is excited to welcome this fine vessel into our management, and to be part of launching Britain's newest cruise line," commented Martin Springer, Managing Director of BSM Cruise Services. "We look forward to supporting our new customer to achieve their environmental goals by leveraging our expert knowledge and using the latest maritime technologies."
Aiming to reduce nitrogen oxide emissions by approximately 70 per cent compared to the Tier II standards, Ambience will also be equipped and outfitted with the latest ballast and sewage water treatment systems, enabling her to sail in all environmentally protected seas.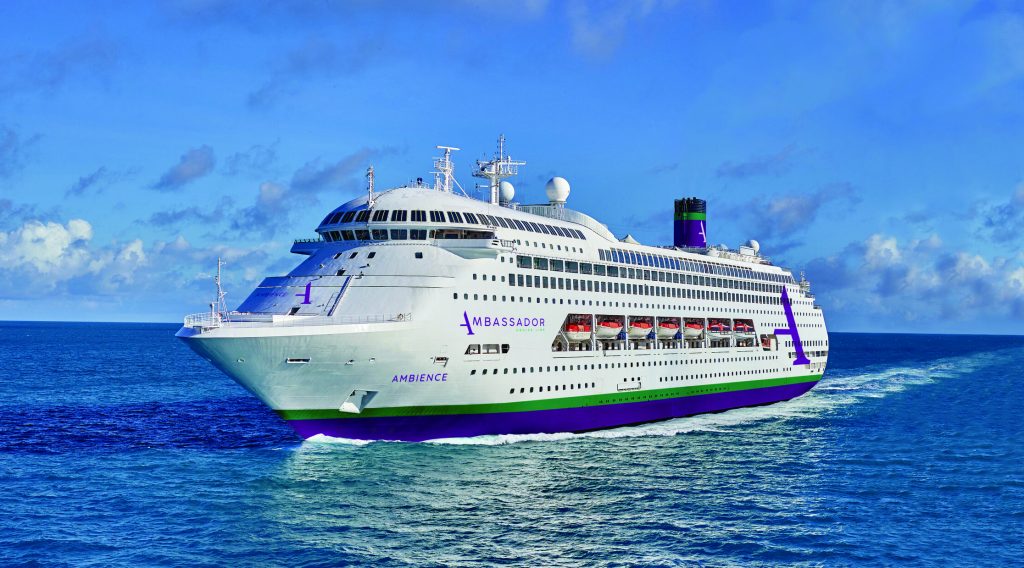 WHAT UPGRADES WILL AMBIENCE UNDERGO?
Since BSM Cruise Services assumed vessel and technical management of Ambience, she has undergone many lay-up projects, inspections, checks, planning and preparations for shipyard works, with various contractors and representatives present, as she is considered a flag cruise ship and she was seriously maintenance neglected during her recent years.
"Presently, she is undergoing a full technical screening and inspections as part of the preparation for shipyard repairs and drydock," commented Predrag Tomic, BSM Corporate Drydock Superintendent, as one of the lead Project Managers assigned by BSM Cruise Services.
"Based on our findings, she will have extensive repairs and upgrades of various equipment and machinery to meet the latest environmental standards, enabling her to sail within the most restricted areas such as the Norwegian Heritage area and Baltic Sea," added Predrag.
Ambience's main upgrade projects are geared towards her environmental-friendliness, first being the reduction of exhaust gas emissions through the installation of a MAN – Selective Catalytic Reduction System on two of four of her installed main engines, and second is an STP (Sewage Treatment Plant) upgrade to meet the latest MEPC regulations. These projects are extensive and highly technically demanding in proper project management and execution and will be leading projects during the whole repair.
A particularly challenging project will be the cold and hot potable water piping redesign and replacement of old and leaking metal pipes with new ones done in PE. This project will be done in phases as connected with living onboard and hotel works, initially on a few of the passenger decks and main galleys. 3D scanning showed that Ambience has a total of 16,832 meters of potable water piping length, just giving an idea of the complexity of this project as pipes run everywhere throughout the passenger spaces.
All ship galleys with equipment are also presently under detailed inspection and screening, where owners have planned for some equipment renewals and refurbishments. Additionally, the main laundry area is always sensitive for cruise hotel operations and is also planned to be checked and refurbished.
Ambience will further receive completely new hull treatment with planned full blasting, so a few hundred tonnes of old paint layers will be removed which will make her even more environmentally friendly.
Ambience will go through a full class special survey, and it's expected that major repair jobs will be required on the hull steel renewal as well as all other standard drydock works and repairs, including on her two main propulsions systems and four side thrusters.
On the safety side, it has been confirmed with the ship's owners, that an upgrade of the fire detection and monitoring system will take place with safety specialists Consilium Marine, where the already obsolete and old central unit will be replaced with a modern one.
"We are securing all deals with shipyard and contractors to have her ready from the shipyard by the end of next February for the extensive sea trials and checking, crew familiarisation and drills to assure she will be fully ready to accept her first passengers next April," noted Predrag.
A preview of how Ambience's interior
will look after her refurbishment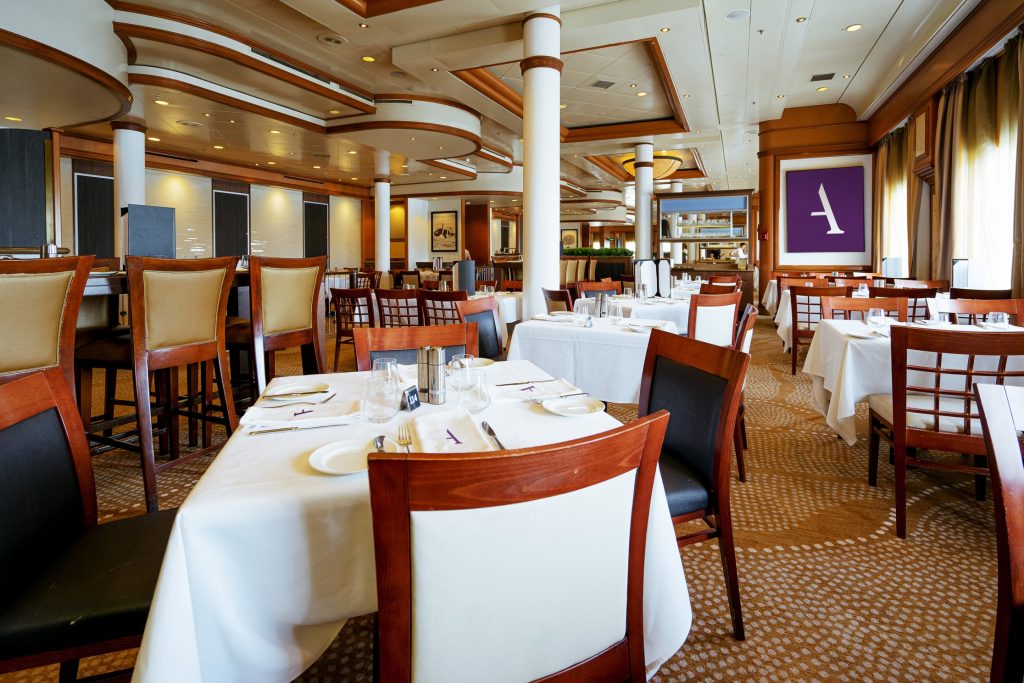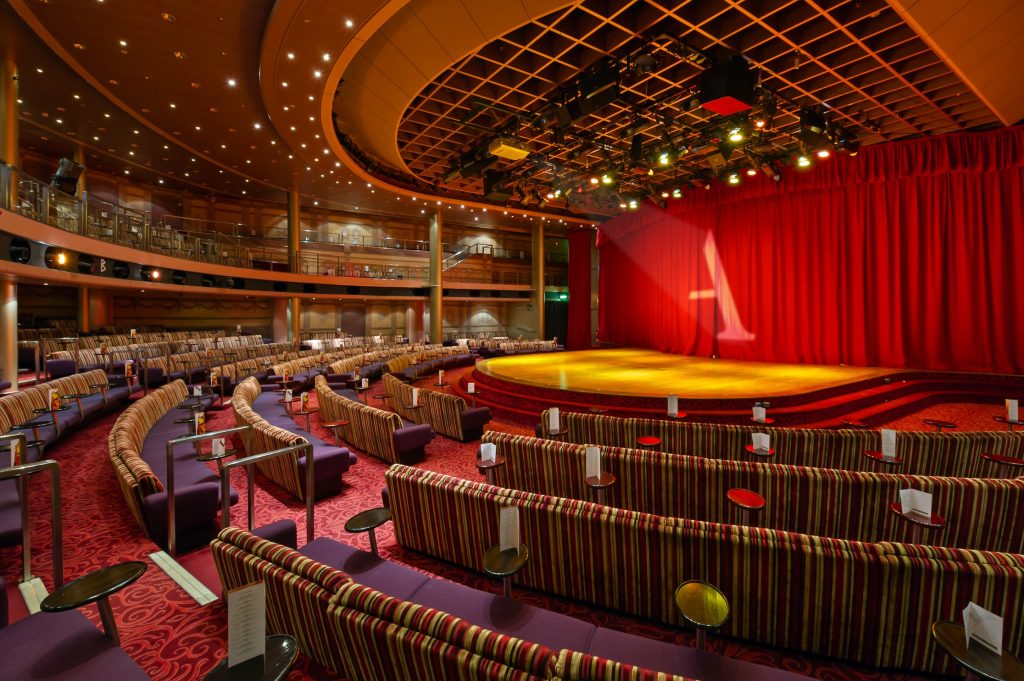 INTERESTING FACTS ABOUT AMBIENCE
Ambience's maiden voyagewill sail on a short break cruise to Hamburg on 6 April 2022
798 cabins: (23% balcony) ranging from 18-52m2
Crew to guest ratio: 2.15 (one crew member for every 2.15 guests)
Classification Society: Lloyds Register of London
ABOUT BSM CRUISE SERVICES
BSM CRUISE SERVICES, part of Bernhard Schulte Shipmanagement (BSM), was formed in 2017 to expand the Schulte Group's service offerings to the cruise industry.
The company's vision is to be a leading maritime solutions provider to the cruise industry and to be the leader in quality ship management for cruise vessels.
For more information on BSM Cruise Services, please visit: https://schultecruise.com/